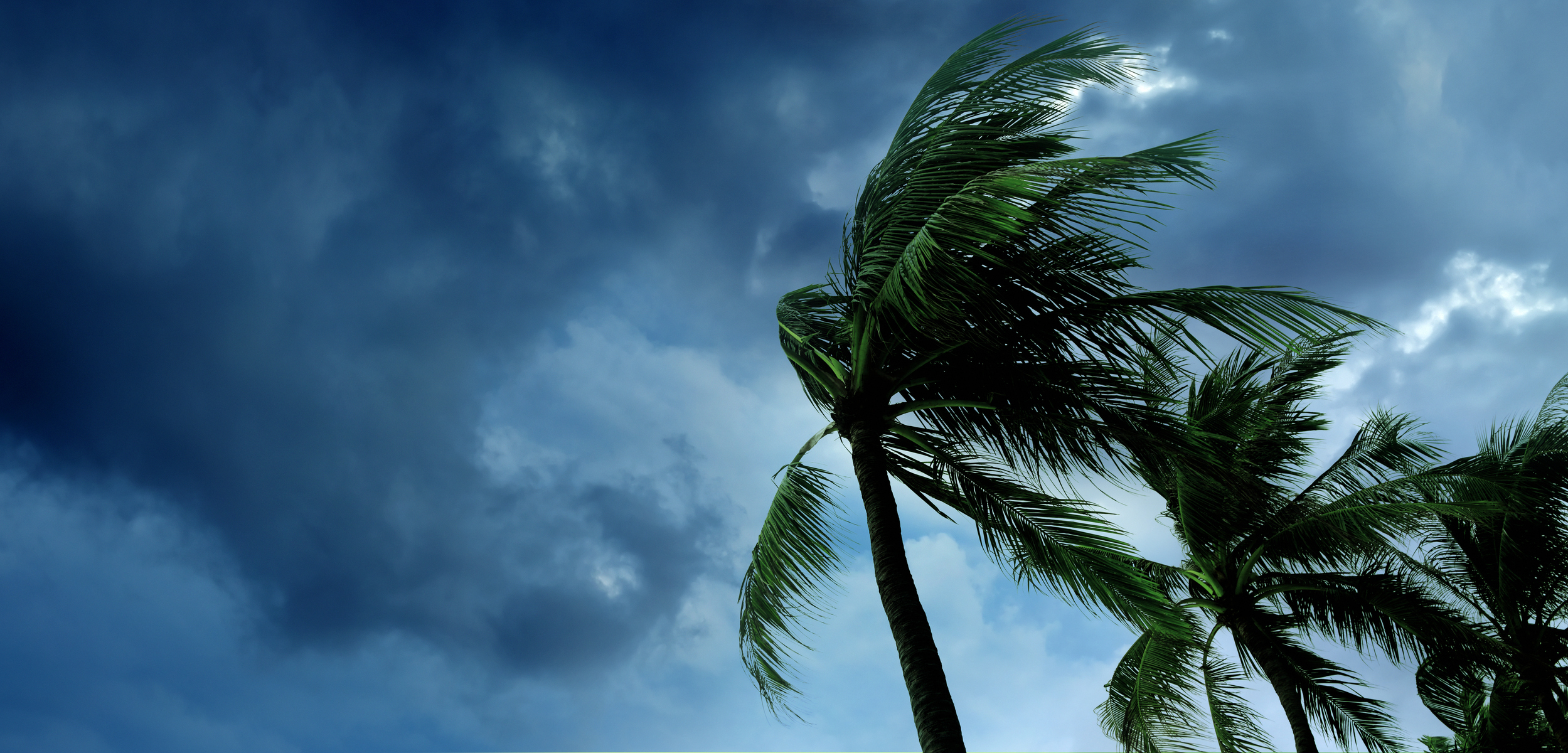 HELPING YOU WEATHER ANY STORM
If your carrier is not listed, please contact Bouchard Insurance at 800-966-6481 so we can assist with the reporting of your claim.
Preparedness Planning For You
While we may not be able to control or predict serious storms, we can prepare. When it comes to weather disasters, the smarter we are, the safer we are.
BEFORE THE STORM
Follow the news on TV or Radio

Inventory your disaster supplies

Ensure your home has enough supplies for 72-hours

Close windows, doors and shutters

Turn off propane tanks

Unplug small appliances

Fill the gas tank in your car

Learn your community's hurricane response plan

Evacuate if advised

Protect all important documents
DURING THE STORM
Keep the radio on

Face away from the wind

Stay away from windows

Keep yourself as far insulated from the storm as possible.

Stay in the safest place
AFTER THE STORM
In an evacuation, only return when officials say it's safe

Be careful of all hazards such as flooding water, broken objects, damaged tree limbs, downed wires, etc.

Stay out of flooded buildings

Wear protective clothing

Drive only if necessary

Determine the extent of the damage

Take pictures or obtain video of all damages

Secure your property taking all necessary measures to prevent further water damage and vandalism (temporary repairs)

Keep accurate records of all expenses for temporary repairs

Avoid making permanent repairs until your damage has been assessed by your carrier

Make an inventory of property other than structure that was damaged

Contact your insurance agent and/or carrier to report your claim

Maintain damaged property until you have approval from claims representative to dispose

Do not attempt to use electric devices exposed to water, smoke or fire

Avoid drinking or preparing food with tap water
Floods Happen Everywhere, Be Prepared
Know Your Risk
Determine your flood risk and research weather predictions for your area. Community officials can talk to you about your community's flood history and the measures they're taking to reduce the impact of a future flood.
Get Insured
You can buy a flood insurance policy from your insurance agent. It typically takes 30 days for a flood insurance policy to go into effect, so don't delay.
Take Action
Sign up for weather alerts, use a weather radio, and monitor local forecasts at weather.gov so you have time to act. Get to a safe place when a flood is imminent. During flooding, never drive through a flooded roadway.
Be An Example
When you get to a safe place, share the weather alerts you used and steps taken with your friends and family. Find more tips at Ready.gov/prepare on how to get involved and be an example in your area.
Preparedness Planning For Your Business
Businesses can do much to prepare for the impact of the many hazards they face in today's world including natural hazards like floods, hurricanes, tornadoes, etc. Below are a few steps to ensure your business is prepared.
Make sure you have the proper coverages in place for your business insurance and understand what your insurance does not cover.

Make a complete inventory of your business. Put everything in your inventory, including furnishings, computers and all on-site equipment and supplies.

Protect essential business records. Similar precautions should be made with business records stored on computers. Make multiple backups of all computer records and place them on discs. If you can remove hard drives from your business site, do so. If not, also consider making backups of your hard drive.

Establish a communications policy between yourself and your employees. If possible, acquire phone numbers of the places where your employees may be evacuating. Consider acquiring emergency email accounts for all employees with a free web-based email service. Do not rely on your existing company email system, particularly if it is through a local internet or cable provider.

Assign key employees to contact clients, customers, utility companies, suppliers and creditors during your recovery. This can keep the public informed as to whether a business is still up and running, or give updates on rebuilding efforts if it becomes necessary.
Download these FREE Mobile Apps today, in the Apple App Store or Google Play, for more preparedness information to get through storm season.